Game Ports:
All games we ported mentioned on this website are added into Porting Kit and most of them and others are playable using Crossover (recommended also for Linux) and Parallels Desktop (Virtual Machine with Windows 11) as well! A quick introduction to Porting Kit, Crossover and Parallels Desktop below. If you want to know more about one of them, click on the specific application pages in the top menu.
Porting Kit:
Porting Kit contains over 1300 awesome game ports, which can be easily installed in/using the free Porting Kit App. Simply download the app and search in the library game database and install and play. New and updated ports are added regularly, so keep an eye out on the paulthetall.com blog for updates!
Crossover:
Crossover is a professional payed alternative for Porting Kit with over 18000 apps in their database, with official support and besides that, Codeweavers is a massive contributor in the Wine Project, which means, that they have made porting possible for the most part! So buying Crossover will not only support their efforts, but also will increase development of the Wine project.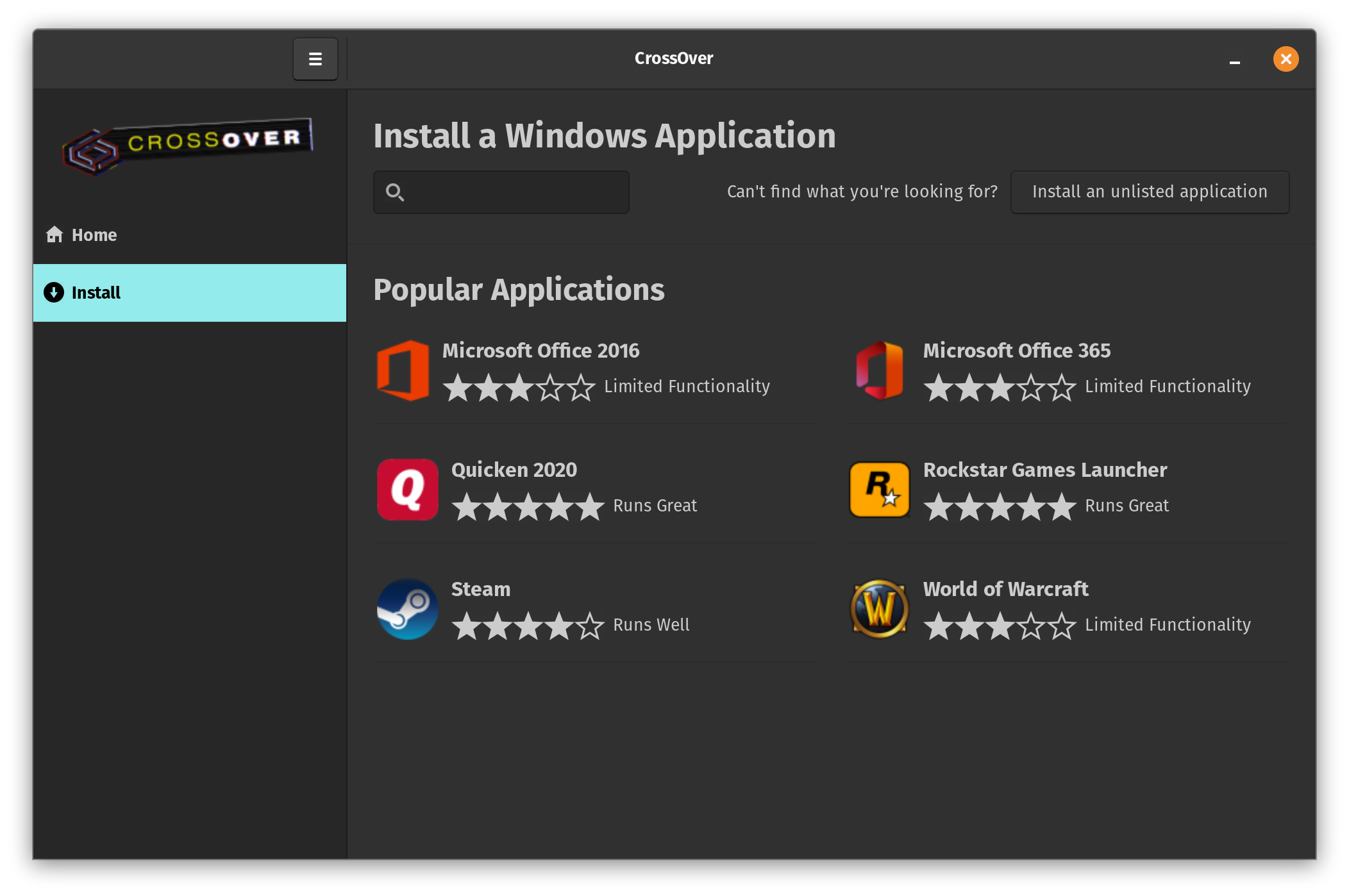 Parallels Desktop:
Best and most reliable solution for running Windows games and apps (but most expensive solution because you require Parallels Desktop ($99 (14 days trial) and a Windows 11 Activation key (around $25 and 30 day trial)). It's Windows 11 on your Mac in a virtual machine integrated on your (Intel or Apple Silicon) Mac. Although it may sound uncomfortable, its totally the opposite, its integrated, easy to use, works great and handy. Bring most of your Windows applications and games to your Mac this way which don't and may never work using Porting Kit and Crossover. It's a one time purchase/investment which I didn't regret for a minute. I use it for a month now and I love it!!